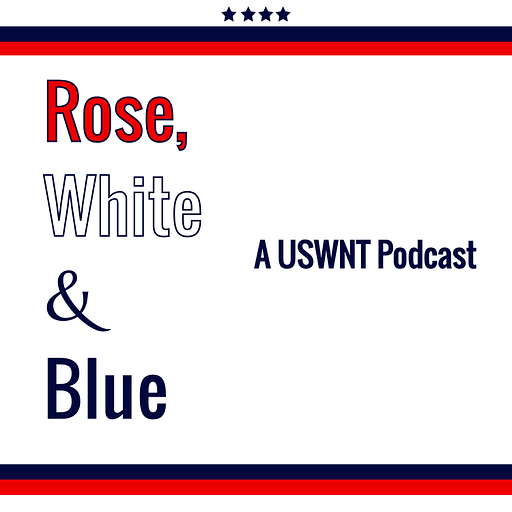 Jun 26, 2021 • 51M
Ep. 1: USWNT roster breakdown, send-off series preview
On the first episode of Rose, White & Blue, we discuss the 18-player roster heading to Tokyo, look ahead to to send-off series in East Hartford and talk about our favorite US Soccer jerseys.
A casual podcast about the US Women's National Soccer Team.
Welcome to Rose, White & Blue, a brand-new USWNT podcast from myself, Daniel Connolly, and Megan Gauer.
On this first episode, we break down the 18-player roster for the 2020 Olympics, explain why we really don't have any issues with the selections and predict which players will still be with the national team for the 2023 World Cup.
After that, we preview the send-off series in East Hartford (which we'll both be attending) and talk about what we're looking forward to seeing the most. Finally, we discuss the new uniforms and bring up some of our favorites from the past.
Enjoy!