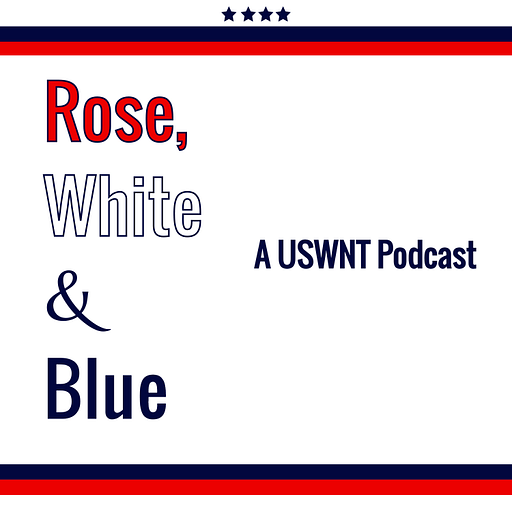 Jul 14, 2021 • 1HR 0M
Summer series recap: Rain, rain and even more rain (Ep. 2)
We look back at the USWNT's two summer series games, explain why we were so impressed with the crowd and look ahead to the Olympics.
A casual podcast about the US Women's National Soccer Team.
On the second episode of Rose, White & Blue, we discuss the USWNT's send-off series — first in the pouring rain on Thursday night and then on a much nicer afternoon on Monday.
We talk about why it was probably a good idea to put Tobin Heath on the roster, where Christen Press is at her best and Rose Lavelle's limited minutes. We also discuss the impressive crowds for each game, mention some of our favorite jerseys and review the new Team Mew-S-A beer.
After that, we rant about why these games proved that Hartford deserves an NWSL team and also come up with a lot of good ideas for local companies.
Finally, we wrap up with a mini-preview of the Olympics and explain why we weren't all the worried about the 12-team field.